"I think a dysfunctional family is any family with more than one person in it."
–Mary Karr (who has a new book out called The Art of Memoir)
Scheduling holiday plans, drawing names for gift exchanges, tracking down a regulation size casserole dish for your squash. All of it's good family fun, but only in retrospect. If our faces really did freeze that way when we made snotty faces like our moms said, most of us would be walking around with our eyes permanently rolled into the backs of our heads this time of year, from the group texting arguments alone.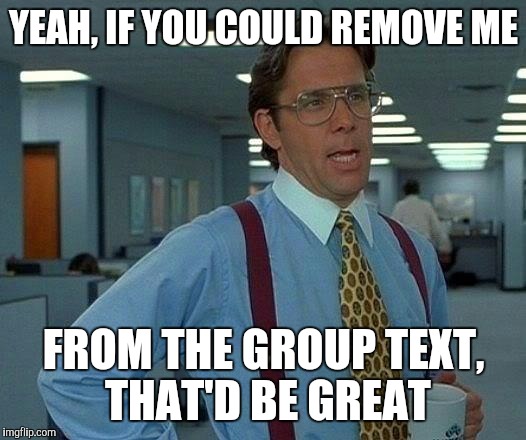 But, as the above quote from the wise Mary Karr illustrates, we all have crazy families. You might even be the crazy one in yours! Think about it: that was "a look" your sister gave your mom when you suggested everyone pitch in to buy a water buffalo for a struggling family instead of exchanging gifts (which is totally a thing you can do).
So instead of messaging your brother to complain, but then accidentally messaging the brother you were complaining about, make some hot dip and settle in to the couch with these movies and books about families that are (maybe?) even more dysfunctional than yours. You can also check out last year's post, It's All Relative, for how to cope with your specific family issues by…that's right, reading!
Books:
Arcadia by Lauren Groff: If you've been on the holds list FOREVER waiting for Groff's new Fates and Furies, her previous novel about the family that grows from a group of 12 who start a commune in New York in the 1970s ought to hold you over. And if you like it and you want more like it, watch the documentary Surfwise, the documentary of a real life family of surfers who lived in an RV and got weird.
An Almost Perfect Moment by Binnie Kirshenbaum: Every relationship between a teenage girl and her mother is dysfunctional at one point. Do I recommend this book a lot? Whatever, it's so good and quirky and heartwarming and cringe-worthy. If you'd read it already, I'd stop talking about it. Another great book in this wheelhouse: Where'd You Go Bernadette by Maria Semple.
Byron In Love: A Short Daring Life by Edna O'Brien: This biography of the famed poet Lord Byron tends toward the illegal side of dysfunction. I'm talking about incest and drinking wine out of skulls, the latter of which maybe isn't illegal but frowned upon.
Landline by Rainbow Rowell: If you hate the sound your partner makes when they chew turkey, just imagine that they're away for the holidays and the only way you can talk to them is on your old landline phone and they will be 22 again. Or just lock yourself in the bathroom and read this excellent book.
ANYTHING by David Sedaris: Sedaris is the king of hilarious and peculiar families. Read it all but ESPECIALLY Holidays on Ice, this time of year. Actually, read it out loud with your own peculiar family.
Family Matters by Selected Shorts: This is an audiobook of feel good short stories, all dealing with "colorful episodes in the lives of families". It's read by various authors. My favorite is "The Loudest Voice" by Grace Paley, read by Linda Lavin.
Flying Troutmans by Miriam Toews: A friend sold me on this sweet book by telling me it was the Little Miss Sunshine of novels, and she was right because she's a helluva librarian. A troubled quirky fam on a wild road trip.
The Family Fang by Kevin Wilson: Sure your parents do annoying things, but have you ever suspected them of faking their own deaths for some epic performance art? This novel has recently been turned into a film starring Christopher Walken, Nicole Kidman, and Jason Bateman.
The Position by Meg Wolitzer: More embarassing parents! Wolitzer consistently provides premises for her books that are interesting; and I always think she's not going to be able to keep the momentum, but she always does. This one is about the aftermath of a family whose parents wrote a Joy of Sex type book in the freewheelin' 70s.
Movies:
Four Christmases: I tuned into this movie expecting some straight up cheesy hi-jinx, and I got it, but it also hit, like, reeeeal close to home.
Home for the Holidays: This is my favorite FAVORITE holiday movie (tied with It's A Wonderful Life). Besides my obsession with Holly Hunter mentioned in previous posts, I love this movie because everyone is so annoying and/or maddening in the truest ways. It's a rare Thanksgiving movie, instead of a Christmas movie. Robert Downey Jr. is amazing and has the best lines. It cracks me up and then I'm always sobbing by the end. GET THIS MOVIE!
Lars and the Real Girl: I'm not positive that my family would react as wholesome-ly if someone brought home a sex doll that they pretended was a real person, but I bet if it was Ryan Gosling, we'd be pretty forgiving. This is a sweet winter cozy flick.
Moonstruck: Mouthy Italian families, love triangle with brothers. On one hand Nicholas Cage, but on the other, CHER!
Parenthood: Not the TV show, but the Steve Martin movie with Keanu Reeves playing pretty much himself and a song about diarrhea that you won't be able to get out of your head for the next fifteen years.
Royal Tenenbaums: Obvi.
The Station Agent: This is a tender little movie and no one in it is actually family, but they form a familial bond, while each of them deal with loss in their separate lives. Bobby Cannavale is about the cutest thing ever in this film. If him and Holly Hunter would make a film I would probably pass out.
What About Bob: There were other Bill Murray flicks I could have put on this list, but let's just get to the point. WAB is the choicest. You'll feel good. You'll feel great. You'll feel wonderful after watching this.